Type 2 End In-End Out Offset Ends
What is a Type 2 Muffler?
Answer: A Type 2 Muffler can be round or oval shaped. The exhaust gas travels in through the Bottom and Out through OFFSET Ends. Both ends are typically made with ID configurations. Sizes Range from 2.5" to 6" Pipe Sizes.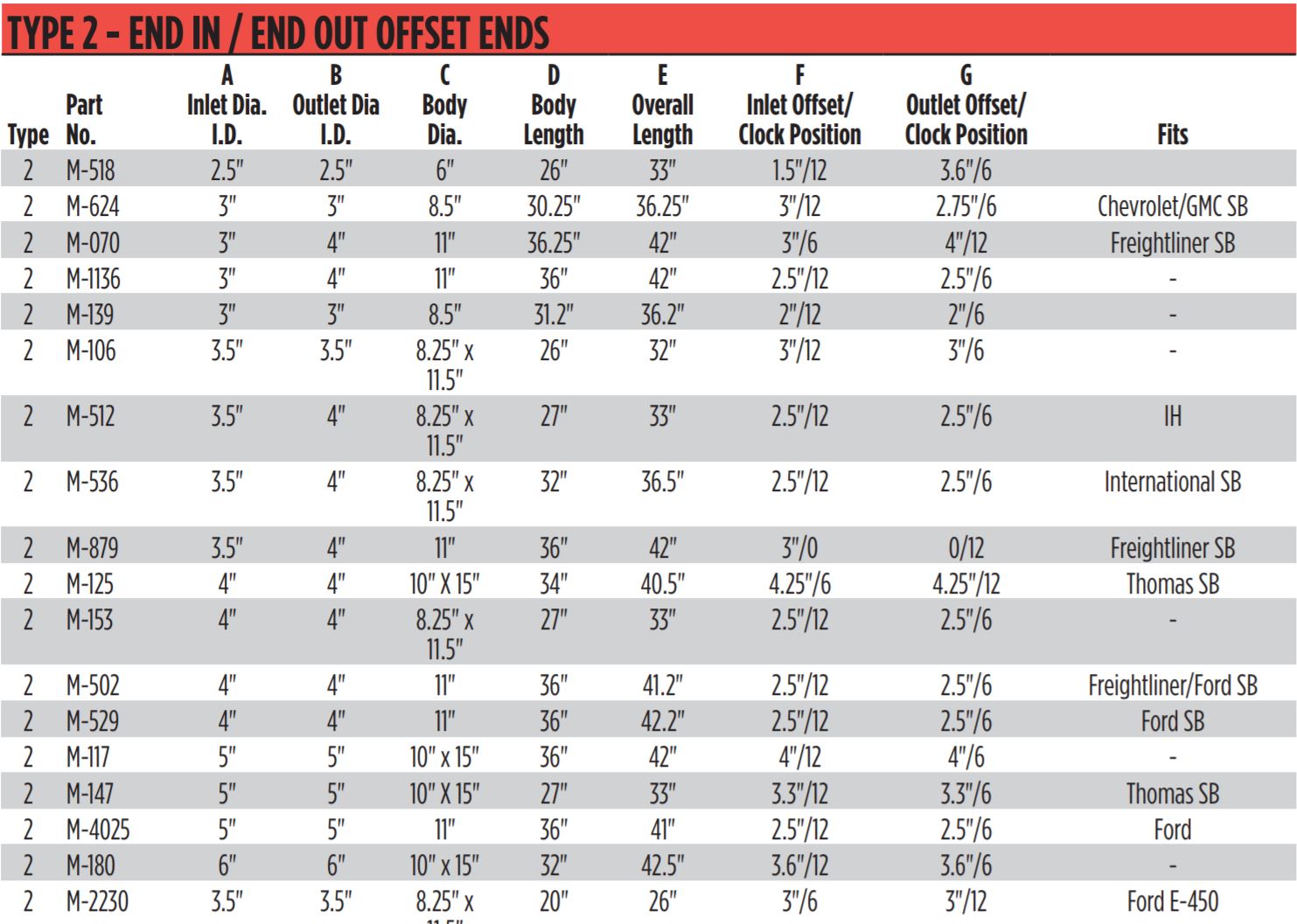 Product
Qty in Cart
Quantity
Price
Subtotal
Adding your products to cart